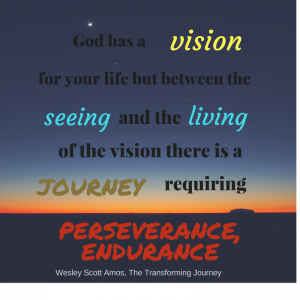 Are you awaiting the fulfillment of dreams that God has given you?
Have you faced setbacks that cause you to question whether the dream will be fulfilled?
Are you or others with whom you serve weary of waiting for a dream to be fulfilled?
Do you ever get frustrated by the dreamers in your life?
If so, you'll find this message from Wesley Scott Amos' book, The Transforming Journey encouraging and perhaps even convicting in a way that leads to renewal.
I've created a video explaining a ministry activation you can do with your team or congregation, renewing hope for the fulfillment of the dreams God has given and releasing power and encouragement for the journey. Continue reading "Living God's Dreams – Ministry Activation"