THIS IS A DIGITAL DOWNLOAD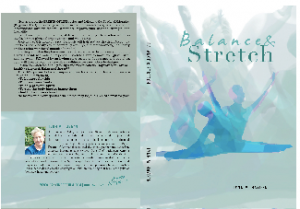 Price: $20
Product Description:
Following the Stretch & Adoration (Beginner video), this resource is a challenging, intermediate workout that will definitely improve your balance, strength, and flexibility.
This video proves to be an important tool for a worship dancer (or anyone interested in movement):
To be more flexible
To move more freely
To help prevent injury
To give the body longer, leaner lines
And to be more relaxed
Lynn Hayden's gentle teaching style will encourage you to reach new fitness levels, for vast physical improvement and well being.
Starting with standing large muscle group warm-ups, Lynn takes you through a series of intense balancing poses & stretches sure to make you glisten with healthy sweat!
Followed by an invigorating series of floor poses and stretches, Lynn will then help you relax with a soothing stress reduction technique.
Be sure to watch the ending for tips and modifications.
Improve your overall health today with Balance & Stretch!
No matter what your special arts interest may be, this video is a must for you! Be sure to add this one to your collection.
People who like this also enjoy the Modern Dance I video as well as the Stretch and Adoration video.
Running Time ~ 56 Minutes