San Bernardino, CA November 11-12
I'm so honored whenever I get to stand with the Psalms Dance Network in an event they are hosting. These women and men are a force for the Kingdom, dancing, serving, equipping, learning and moving into new spheres of influence. The leaders and teachers at this event will be phenomenal, not just in skill, but in power, because they stay close to Jesus and live prayerfully.
I invite you to consider attending in person. I will be teaching a workshop on caring for the body, soul, and spirit on Saturday.
If you have any questions, please reach out to me.
Register or learn more here: www.dominionworshiparts.com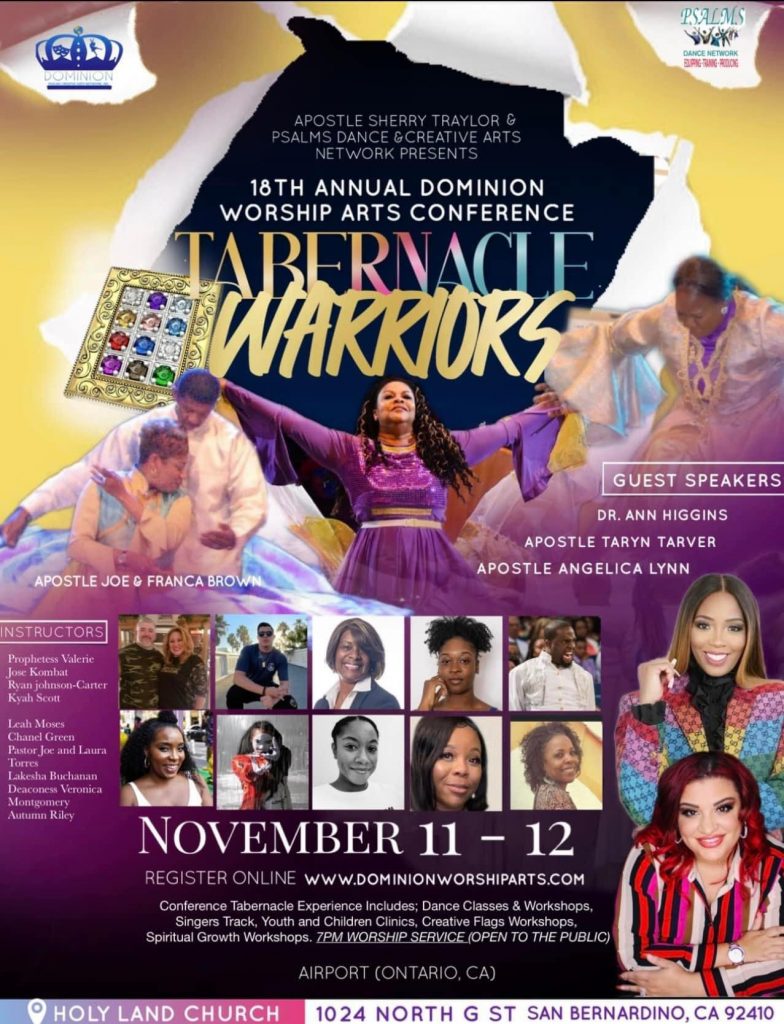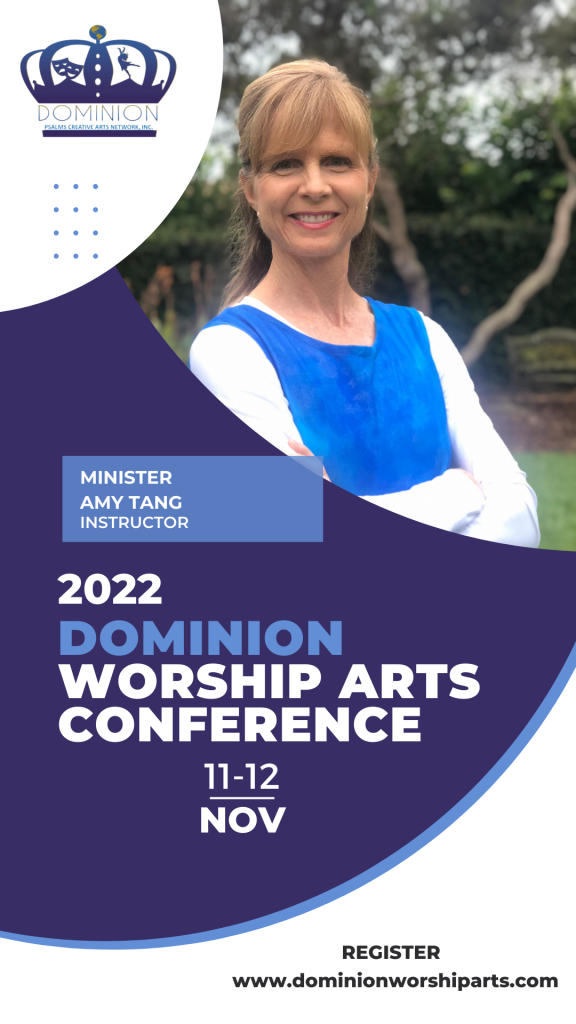 The Care and Feeding of a Dancer
with Amy Tang
Do you want to dance with freedom and power even into your latter years? 
Would you like to reduce your experience of illnesses, injury and aches and pains that are so common as people age?
Would you like to learn to nourish your body well without dieting or depriving yourself? 
God cares very much about the temple in which He dwells. More than that, He cares deeply about the wellbeing of His servants.  He cares deeply about your wellbeing. In this workshop, you will learn practical and doable strategies for nourishing your body.
Understanding that many of us carry shame about our bodies, we'll begin with a movement meditation in which we offer to the Lord those obstacles we experience to caring for our physical health. We will take time to listen to what the Father has to say about our bodies. From there, we'll move on to the practical. You will learn simple and doable practices that will enable you to dance with power and freedom even into your latter years.
Whether you are a seasoned or new dancer, no matter your age or body type, this workshop will give you tools to protect, strengthen, and nurture your body so that you might enjoy it and glorify God through dance for years to come.