Under the Shadow of His Wings – Using Veils in Prayer, Praise, and Modern Dance – Pasadena – June 3, 2018 – Pasadena, CA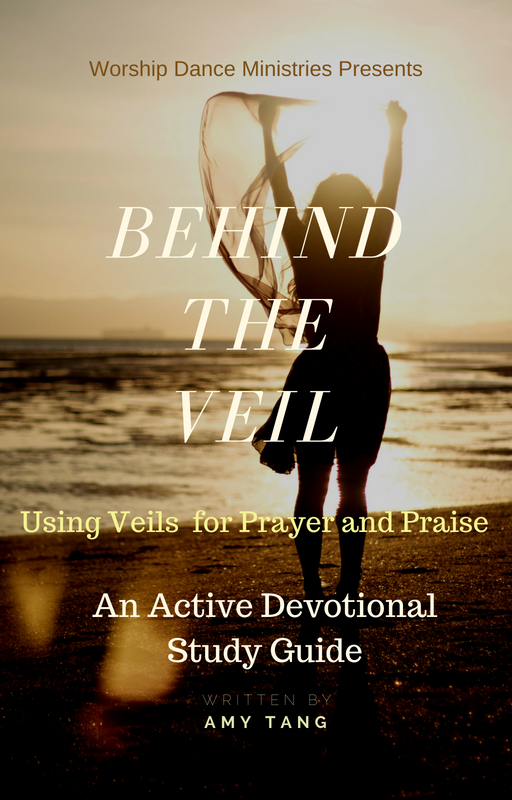 Unlocking Movement that Speaks – January 31, 2015, Pasadena, CA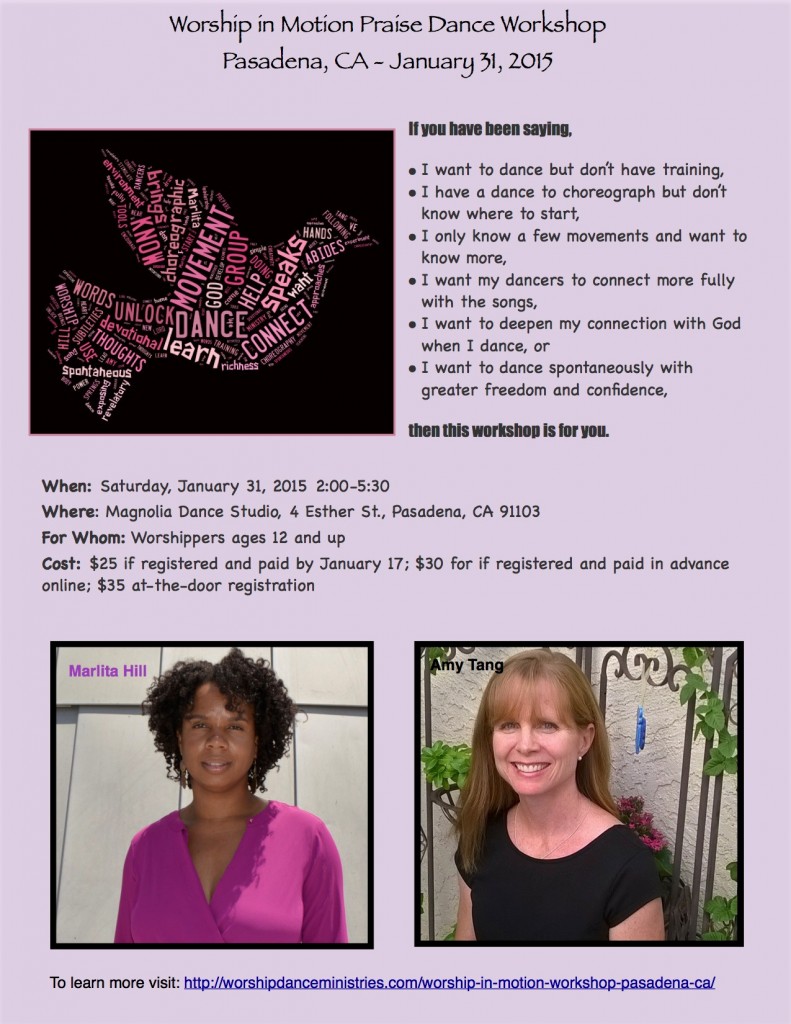 Click here to register.
I'm am excited and honored to teach with Marlita Hill, author of Dancers, Assume the Position and dancer teacher. She has tremendous talent and skill and wants to come alongside me in equipping worship dancers to tell God's stories in a way that truly connects with people.
This will be be a 2-part workshop:
Unlocking Movement that Speaks – Marlita Hill
In a hands-on, learn-by-doing environment, you will learn tools to help you bring out the richness and subtleties of God's word through revelatory and expressive movement. You will learn choreographic approaches that unlock movement that speaks, exposing thoughts and intentions behind the words being ministered. This teaching is for you if you've ever thought the following:
I have to choreograph a dance. Where do I start?
How do I come up with movements?
I only know a few movements but I want to do more.
I don't have any dance training and I don't know what to do.
I want my dancers to connect to the song and dance it more fully, but I don't know how to get them to do it.
Devotional Dances and Group Choreography – Amy Tang
The power of our dance in ministry springs from our connection with the Lord. When we abide in Him and He abides in us, He speaks through our dances. And when He speaks, He brings new life.
In this section, you will
Learn 5 simple devotional dances to use at home that will help you to:
draw near to God,
connect with Him,and
prepare your heart and body to lead others in dance.
Experiment with spontaneous group worship activities to:
develop leadership,
stimulate creativity, and
encourage spontaneous worship dance.
When: Saturday, January 31, 2014 2:00-5:30
Where: Magnolia Dance Studio, 4 Esther St., Pasadena, CA 91103
Who: Worshipers ages 12 and up
Cost: $25 if registered and paid by January 17; $30 for if registered and paid in advance online; $35 at-the-door registration
To register, click here:
Take 3 minutes to watch this prophetic dance by Marlita and be encouraged:
Watch this video recap of our last Worship in Motion Workshop in Pasadena.