If you have purchased Devotions in Motion, I have good news to share about it. I've added to it.
At the request of my good friend, Diane, I added a "straight through" video of all 5 devotional dances. This way, once you have learned the dances, you can use this video to dance them straight through in your devotions. I hope you find it helpful. It is available on your Devotions in Motion download page, which you received from me.
If you don't have Devotions in Motion yet, but have been wanting to purchase it, it will be on sale for $15 through Sunday night. After that, the normal price will be $20.
I've also created a 2 minute video to give you a glimpse of Devotions in Motion. If you're wondering if it would benefit you, this should help you figure that out. You can watch it here:

You can purchase it below or click here to learn more.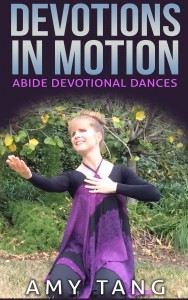 Price: $20 Sale: $15
THESE ARE VIDEO DOWNLOADS – Within 24 hours of purchasing them, you will receive an email link giving you access watch the videos online and to download them to your computer.