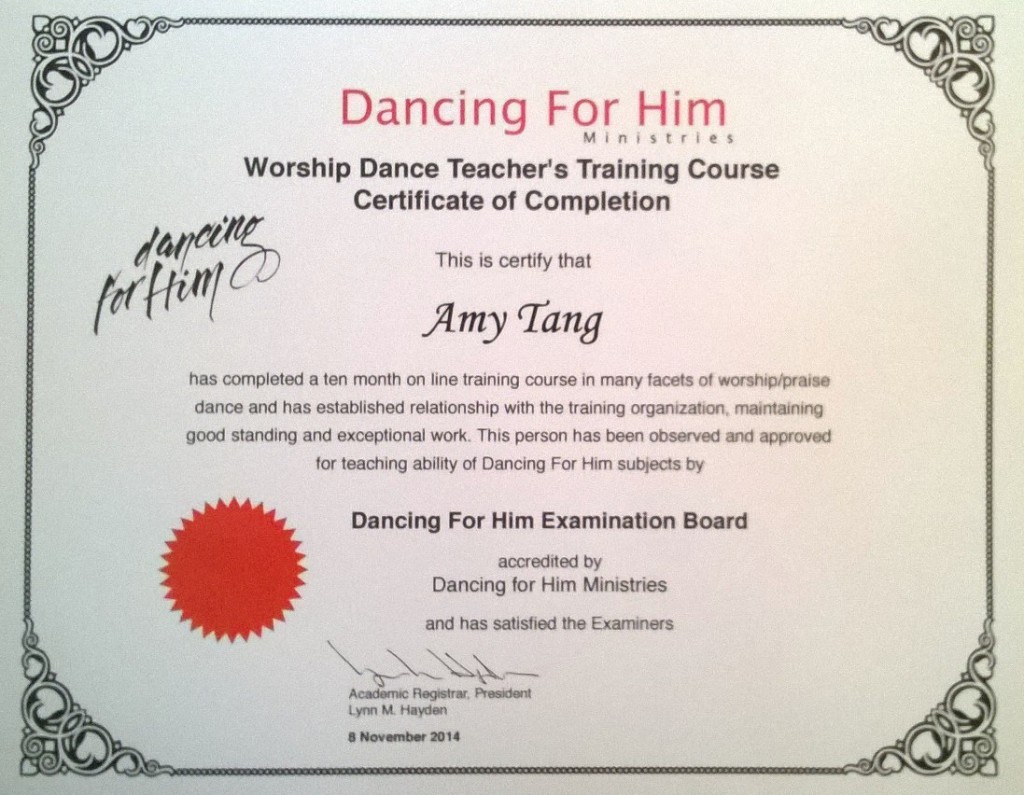 Today I'm celebrating having graduated from Dancing for Him's Worship Dance Teacher's Training Course.
For years I led others in worship dance, choreographed praise dance presentations, and eventually taught worship dance in a studio. For most of that time, I was self taught, or really Holy Spirit taught.
About 3 years ago, I came across Dancing for Him and read about their two year training course. My heart leapt. I wanted to take it.
As a dance teacher, I wanted a certificate that said that I was qualified to teach what I was teaching. And I wanted the confidence that comes from systematically studying dance and dance ministry.
I prayed about it for 2 years before God opened the door financially and in my schedule to enroll in the class.
It's been an incredible year. I have learned so much in terms of technique, dance and the bible, and dance ministry leadership. Read on to find out what I learned and watch a 4 minute video about the course. Continue reading "Celebrating My Graduation from Dancing for Him Teacher's Training Course"