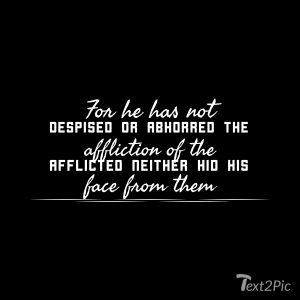 A dance of lament at Christmastime?
In this season when we praise God for sending His Son and marvel at the love of God expressed in Emmanuel, God with us, is there a place for lament?
This year, sorrow touched our family in the form of the unexpected and tragic death of a fifteen year old family member. Words cannot express the pain rippling through our extended family.
So, here I share my dance of lament, a way of sharing my heart with you, but also, hopefully, a way to give expression to the pain you or those you love may be feeling.
Jesus was no stranger to pain. He is described as, a man of sorrows, acquainted with grief. (Isaiah 53:3)
Just one chapter after Matthew describes the birth of Jesus, he writes about the slaughter of the babies in Israel:
A voice is heard in Ramah,
weeping and great mourning,
Rachel weeping for her children
and refusing to be comforted,
because they are no more. – Matthew 1:18 (from Jeremiah 31:15)
When words are not sufficient, dance provides a way to express our hearts to God and to make space for Him to comfort us.
As I danced, I used movements that we find in scripture. The Hebrew words in the video are the words for those movements:
Barak* – To praise by kneeling or bowing down – an implication of blessing God with humility of heart.
Shachah* – To depress: press down; to prostrate in homage or worship of God.
Nathar* – To jump, shake off, untie, to terrify. The Lord wants us to be free. Through the movement of shaking off…He will bring deliverance, a loosening or shaking off of bondage.
Chuwl* – To twist or whirl in a circular or spiral manner; to writhe in pain (as in childbirth); to bring forth….one of the only words associated with movement and intercession
*Definitions taken from the Dance, Dance, Dance! book by Lynn M. Hayden
The Lord is fully able to handle our lament and to meet us in it, bringing comfort and help.
My question for the comments section is this:
What practices have helped you, when walking through great sorrow, walk also in grace?
How have you stayed close to the Lord when circumstances look very dark?
I would love to hear from you.