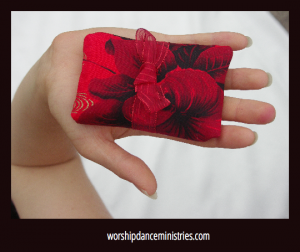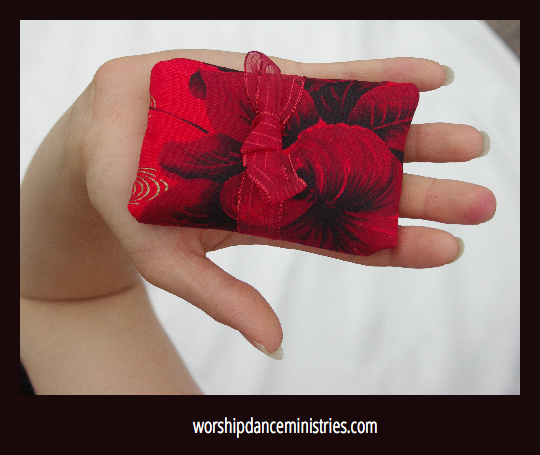 When my oldest son went to preschool, his class prepared a Christmas program to present to the parents. His teacher told them as they practiced for this big event, "This is your Christmas gift to Jesus." My son, who doesn't normally care for performing, set his heart on being a wise man, practiced diligently, and walked tall, bearing a crown and toting a box of frankincense. I loved the way his teacher framed their program – as a gift for Jesus, something they could put their heart into, do their best and offer to the Lord.
I admit, while I love receiving gifts, buying gifts often feels stressful to me. Will they like what I chose? Can I afford what they would like most? Have I chosen the right color, style, size, etc. But when I have a gift that I am confident is just right for my loved one, one that fits them to a tee and that expresses my love to them, I love giving the gift. It gives me joy anticipating when I can give it. Giving just the right gift is a delight. So, when I prepare to dance during advent, I remind myself that this is my Christmas gift to the Lord (and to His people). It infuses rehearsals with a greater joy and purpose. I tell my team, "This is your Christmas gift to the Lord." The children walk taller knowing that they have something to give the Lord who has given so much to them. Of course, every gift to the Lord is simply returning to Him what He has already given us. Nonetheless, He loves it.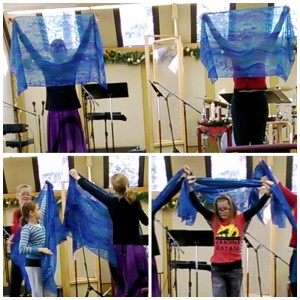 This year our dance team is preparing to dance to a song written by a friend of mine, Doug Eltzroth called, "And a Child Shall Lead Them," based on Isaiah 11:6-9.
6 The wolf also shall dwell with the lamb, and the leopard shall lie down with the kid; and the calf and the young lion and the fatling together; and a little child shall lead them.
7 And the cow and the bear shall feed; their young ones shall lie down together: and the lion shall eat straw like the ox.
8 And the sucking child shall play on the hole of the asp, and the weaned child shall put his hand on the cockatrice' den.
9 They shall not hurt nor destroy in all my holy mountain: for the earth shall be full of the knowledge of the Lord, as the waters cover the sea.
10 And in that day there shall be a root of Jesse, which shall stand for an ensign of the people; to it shall the Gentiles seek: and his rest shall be glorious.
My team is working hard, we love the choreography. We can't wait to share the dance with the congregation. The song talks about the healing, reconciliation, peace and restoration that Jesus brings. We are praying for God to bring healing and restoration to individuals and families in our congregation. We are praying for Jesus to work powerfully in people's lives. We are looking forward to the joy of dancing. And I can't wait to give this latest gift that I am working on to Jesus.
Are you dancing for advent? I'd love to hear about it (better yet, see videos – feel free to leave a link). I pray that He fills you with joy in the giving and equips you with all you need to offer Him your best.
Matthew 2:11 And when they were come into the house, they saw the young child with Mary his mother, and fell down, and worshiped him: and when they had opened their treasures, they presented unto him gifts; gold, and frankincense and myrrh.