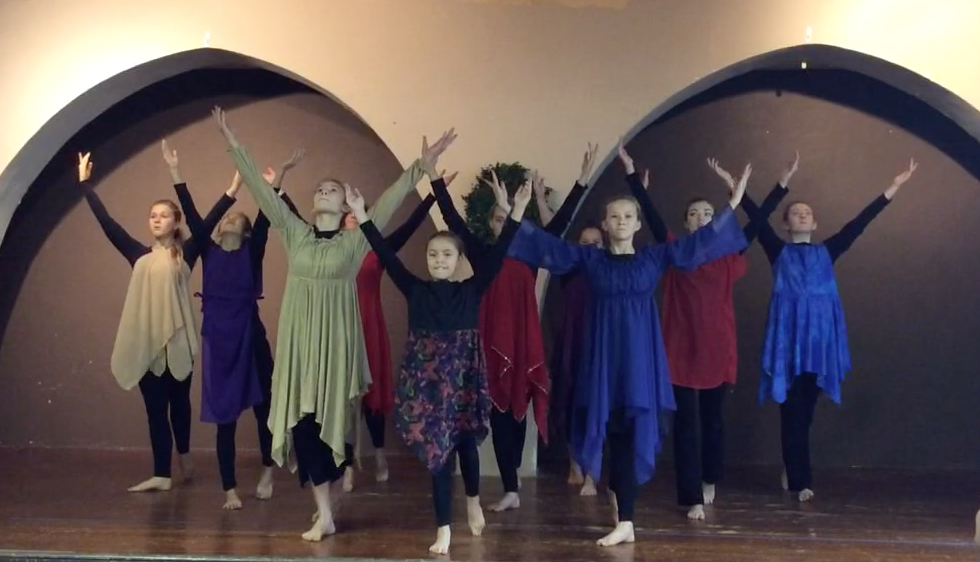 I had the complete joy recently to teach a six week dance class to students at Ecclesia Classes in Pasadena.  We danced at Ecclesia's Christmas party to Psalm 150, produced and sung by the Harrow Family on their album, A New Commandment.
We also had the privilege of inviting the community to worship with us through movement after we danced. After all, this Psalm is a call to worship.
So, I taught the audience gestures to the song, "I Love You Lord," and invited them to worship to the song with us. It was really moving to watch whole families moving in worship.
Enjoy this dance and let it draw you to praise our Jesus, our creator, redeemer and shepherd.
Please share in the comments about any dances you were able to share during the Christmas season and how they impacted those to whom you ministered.