Teach Children to who Love to Dance to Worship When They Dance
How do you help children who love to dance to truly worship when they dance?
How do you get through to their hearts to establish a mindset for ministry?
How do you help them get beyond their self consciousness to truly worship?
How  do you help them use  props with a purpose, to use them as tools and not as toys?
How do you strengthen their ability to lead and choreograph?
How do you encourage them to worship in private, so their dance flows from their own relationship with the Lord?
I've been asked these questions. I've asked them myself.
Answering these questions is my passion, and God has enabled me to teach worship dance to children in a way that touches their hearts and enables them to touch the Lord's heart and the hearts of those before whom they dance.
Even though I'm talking about children and my lessons were written with children in mind, all of this applies to adults as well. So if you are leading a team of adults or teens, this will help you as well. All of the principles apply.
In this online course, you'll receive:
• From Performance to Worship – Teaching Children to Worship When they Dance: Five short videos (46 minutes total) with study notes with ideas you can to help children worship wholeheartedly when they dance. $20 value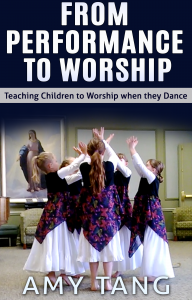 • And a Child Shall Lead Them – Audio Class: Two one hour audio lessons with slides and study notes taught by Amy Tang and Jocelyn Richard titled, And a Child Shall Lead Them. In this class, you'll learn how to set a foundation for worshipful children's dance, how to use And a Child Shall Lead Them – Ten Worship Dance Lessons for Children in the classroom to help children keep the right heart attitude for worship, to build a vocabulary of worship, to dance the scriptures, and to dance with their faces. You'll also hear tips on how to start a dance class in the community. $20 value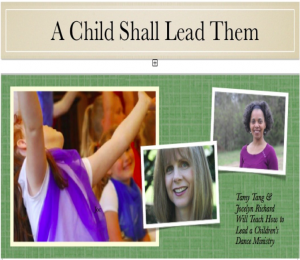 • And a Child Shall Lead Them – Ten Worship Dance Lessons for Children, e-Manual with supplementary video downloads – The e-book version of Amy's worship dance curriculum, including the e-manual and 2 supplementary videos (27 minutes total),  will be available for you to download immediately. (Already own it? There's an option to purchase the course without the curriculum.) This is a digital version of the book and videos. $29 value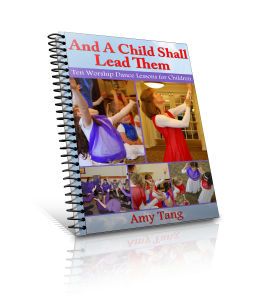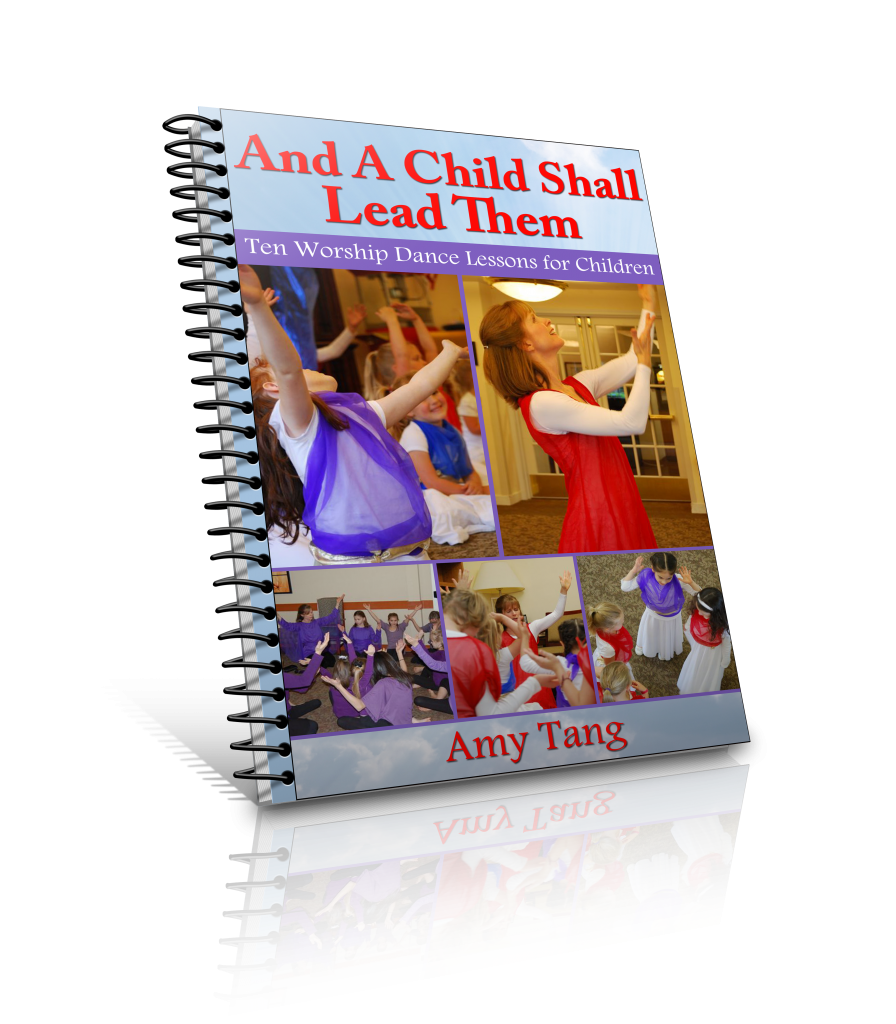 • Bonus Materials: $18 value
The Lord's Prayer  Video – This (6 minutes) video will teach you gesture for the Lord's prayer along with everyday movements to help children (or adults) remember it and have fun with it. This devotional dance is also a fun activity for dance classes and workshop.
Tips to Keeping Your Classroom Running Smoothly So You Can Teach – Amy Tang shares tips on how to keep children engaged, focused, and happy in class. She shares from her own experience teaching worship dance class and teaching in public and private schools along with some tips from other experienced teachers.
Suggestions for Buying or Making Garments and Props for Children – Amy Tang shares her favorite vendors for children's praise dance garments and props, a couple of patterns for creating skirts for children, and a couple of simple tricks for dressing children beautifully without purchasing new garments.

•Access to the Teaching Worship Dance to Children Private Facebook Group –
Here you'll have the opportunity to
build relationships
with and
learn from others
who are teaching worship dance to children. I know I'm not the be-all-and-end-all when it comes to teaching worship dance to children.
I've simply put what I've learned and what God has given me into a format that can help others. You all have a wealth of wisdom and experience to share
. While this page will give you access to me, it will, more importantly, give you access to each other.
You can post ideas, suggestions, and questions, and resources.
I will respond to questions asked and will look forward to you all answering as well. I think this could end up being one of the most valuable aspects of the course.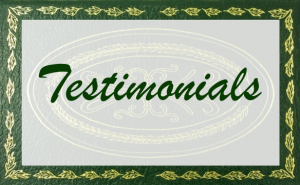 Read what others have said about Amy's teaching materials for children:
God bless you and your amazing work! I am so glad I purchased the dance curriculum… what a powerful tool! And, might I add, Jocelyn is right, you have already done the work. I feel as if you are right here coaching alongside as I implement with my one worship dancer … she is 8 and has such a heart to dance for the Lord.. a true worshiper! More importantly… I am learning and being equipped as I study your course outline… Thank you, Amy! – Bobbi Andrade
Your teaching is so clear that anyone watching would be able to receive the tools they need to use your concepts. Your ideas were great. I love that you included some video as well. – Nanette
All the material sounds like great tools to use while working with children. I really felt the portion on Teaching children to dance devotionally is a SEED that will help them grow and instill in them a personal connection with HIM that will last a lifetime. Beautiful work! – Denise
It's extremely helpful. It helped me learn how to "worship" and just not "dance" and how to teach same to children. – Merthene

Don't change anything. I can tell that the lessons are always prepared in Love and of The Spirit to Worship The LORD. – J'Sue
The practical lesson ideas were so helpful for getting me started. I also love the various ways you've described that will help children dance for worship rather than just for fun. – Maria
These worship dance lessons are spelled out for you, she has professional photographs in this ebook for you. All the work is done, all you have to do is pray and get your children together and worship the Lord. — Jocelyn Richard, The Praise Dance Life
Purchase the Full Course
(ENTIRE COURSE IS DIGITAL)

:
Price:
$52  
Already own my children's praise dance curriculum?
Purchase the rest of the course separately:
Price: $32
(does not include course e-manual or its supplementary video downloads)