Praise and Worship Dance Workshop, Pasadena, CA, November 1, 2014, 1:30-4:30 PM
Experience Worship through Movement and Dance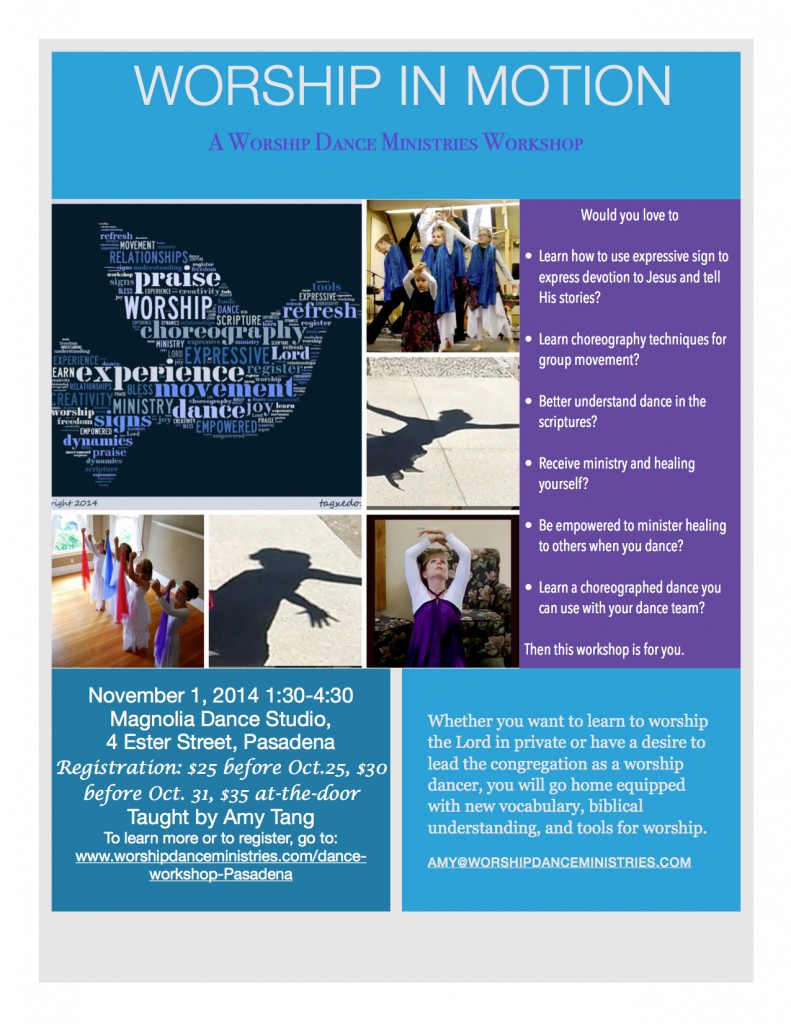 Pasadena, CA. November 1, 2014 1:30-4:30 PM
Come experience freedom and joy as you worship the Lord in movement. Whether you are a seasoned dancer or simply a worshiper who wants to experiment with putting your worship in motion, this workshop will bless you. Come learn and be refreshed.
Would you like to:
Learn how to use expressive sign to express devotion to Jesus and tell His stories?
Learn choreography techniques for group movement?
Better understand dance in the scriptures?
Receive ministry and healing yourself?
Be empowered to minister healing to others when you dance?
Learn a choreographed dance you can use with your dance team?
Then this workshop is for you.
When: Saturday, November 1, 2014 1:30-4:30
Where: Magnolia Dance Studio, 4 Esther St., Pasadena, CA 91103
Who: Worshipers ages 12 and up
Cost: $25 if registered and paid by October 25; $30 for if registered and paid by October 31; $35 at-the-door registration
To register, click here: