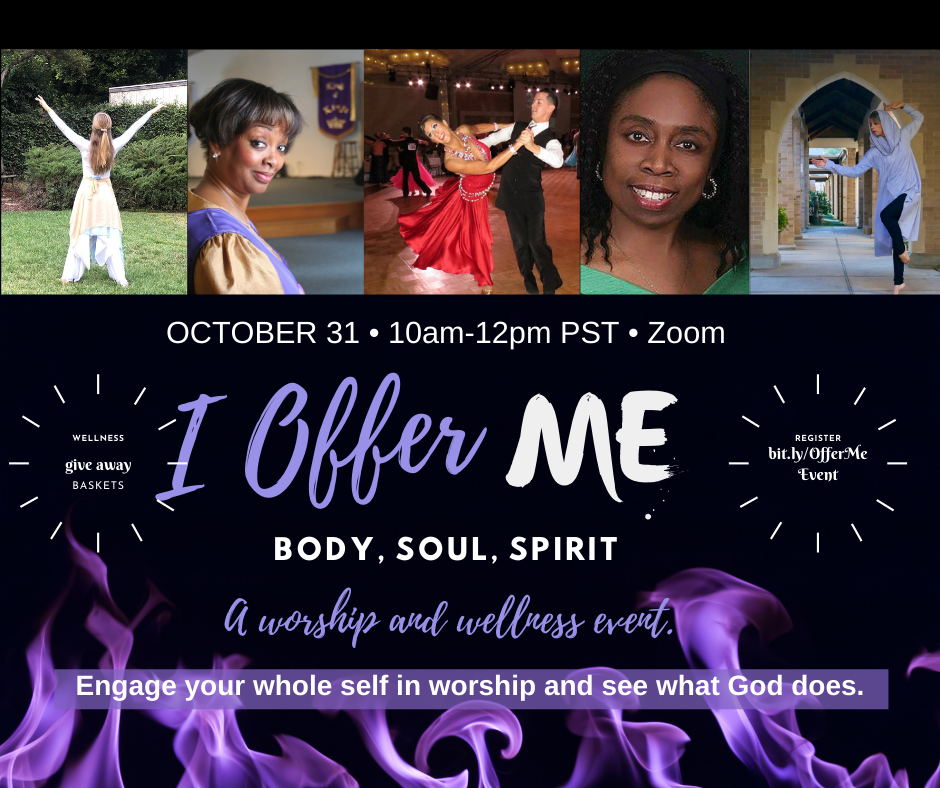 Saturday's workshop  was so wonderful, and I can say that without boasting because I was just one among a team of teachers. Cynthia's movement devotion was so beautiful and powerful. 
Yesterday I had the most wonderful start to my day by replaying the video and moving and praying along with her again. And the testimonies by Barb and Nanette will inspire and encourage you, especially if you are have received a difficult health diagnosis recently. Finally, you'll go away with some new choreography that I teach to a song that will touch your heart deeply.

I've created a 4-minute recap of the workshop for you to enjoy. I think the recap alone will minister to you. You can watch it here:

If you were unable to attend the workshop live, you may still receive from the workshop. The recording will be available through the weekend and the offers and giveaways mentioned will be good through Sunday night. To be entered into the drawing for a wellness basket, email me before 12pm PST this Sunday night.

If you would like to register and attend, you can click here: REGISTER
Thank you for yesterday, thank you for everything. I showed up yesterday looking for Spiritual Discernment. I received it watching, participating and listening to all of the Messengers God used to minister to me. The message/instructions was very clear on how to take care of His God's Temple my body. I trust Him to help me through this new way and process. I appreciate you much. – Yvonne