This is the fifth in a five part seri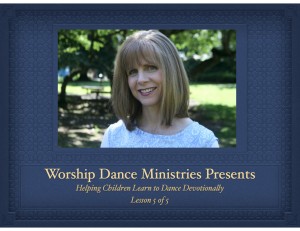 es on how to help children who love to dance to worship when they dance.
How do you encourage children to worship in private so that their dance flows from their own worship?
In this lesson, I'm going to share with you how to help children to worship devotionally.
When a praise dancer worships in private, their public ministry flows from their own relationship with Christ, and so carries His love and power in great measure. We want this for our children.
As always, this lesson is relevant to adults and teens as well.
Watch this 7 minute video, with clips from live classes, to learn how to help children dance devotionally. You'll learn a simple praise dance that your class can do together at the beginning of class to focus each person's heart for worship. Children can also use this short dance at home, beside their bed upon awakening, or before going to sleep, deepening their relationship with the Lord.

I'd love to hear from you. Please share in the comments.
Do you have a favorite verse or worship chorus that would lend itself to being a devotional dance?
How did God speak to you through this video or through this series?

Homework:
•Choose a verse from the bible that can be used as a prayer for each of the letters of ABIDE. (For example, Psalm 106:1 says, Praise the LORD. Give thanks to the LORD, for he is good; his love endures forever.) Over the next month, create your own devotional movements for one of those verses. Either photograph yourself doing the individual movements or video. Post the photos or videos to the private Facebook page and share your verse.
• Not to turn in: Begin to build a library of devotional verses to use in your own time and to teach to your children. Ask them to do the same.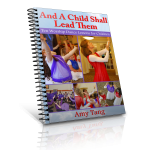 For those of you who don't yet have my worship dance curriculum. If you are looking to lay a solid biblical foundation for dance with children or if you are looking for ideas for how to get started teaching worship dance to children, I encourage you to look at "And a Child Shall Lead Them – Ten Worship Dance Lessons for Children." The lessons are simple. They give you a strong biblical foundation, which children to to know to worship through dance. It also has very simple movements and exercises that you can use to help children begin to worship through dance and to build a movement vocabulary using sign language. You can add it to your own technique lessons and/or choreography for a complete class.
Click here to learn more.

Thank you for allowing me to be part of your life and ministry. If you haven't subscribed to my main email list, please do. When you do, you'll receive the chapter from my curriculum entitled, "The Power of a Worshiping Child."