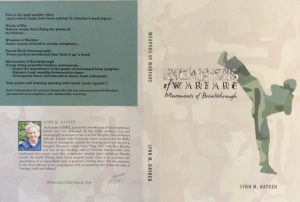 Price $20
Product Description:
This is the video about which many have been asking!
Do you want some movement ideas for warfare?
Then this video is for you…
It contains 4 main topics:
WORDS OF WAR
Hebrew words describing the power of movement…
WEAPONS OF WARFARE
Dance moves related to certain scriptures…
PUNCH/KICK CHOREOGRAPHY
Power packed movements that 'kick-it-up' a level!
MOVEMENTS OF BREAKTHROUGH
Group doing powerful warfare movements…
Learn the importance of the power of movement from scripture
Enhance your worship/intercession times
Incorporate these movements in dance team rehearsals
Your praise dancing will surely 'pack a punch'!!
Total running time: 54 minutes.
Order yours today!!