THIS IS A DIGITAL PRODUCT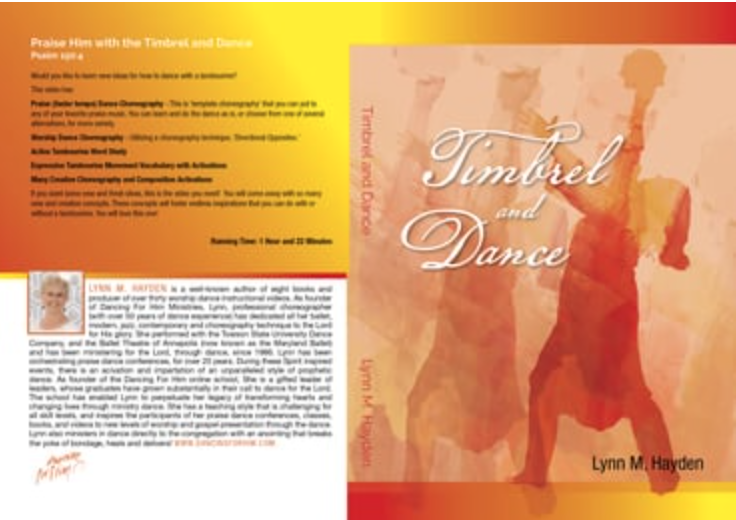 Product Description: Price $20
Praise Him with the timbrel and dance… Psalm 150:4
Would you like to learn new ideas for how to dance with a tambourine?

Done in a conference setting, this video has:
Praise (faster tempo) Dance Choreography – This is 'template choreography' that you can put to any of your favorite praise songs. You can learn and do the dance as is, or choose from one of several alternatives, for more variety.

Worship (slower tempo) Dance Choreography – Utilizing a choreography technique, 'Directional Opposites.' This is a very simple choreography 'outline' where anyone may fill in the blanks at their own skill level. This too may be done to any of your favorite worship songs.

Many Creative Choreography Activations Tambourine Moves –  like hitting knees, shoulders or elbows; taps; triple taps; figure 8 and many more…Body Moves – like using step hops; leg kicks; grapevine step; turning; and many more…

Expressive Tambourine Movement Vocabulary with ActivationsActive Tambourine Word StudyDance Composition If you want some new and fresh ideas, this is the video you need!  

There is something for everyone. The activations are demonstrated by people who attended the conference (of all skill levels, from absolute beginner to highly skilled). You will come away with so many new and creative concepts.

These will foster endless inspirations of movements that you can do with or without a tambourine. You will love this one!Running Time: 1 Hour and 22 MinutesThe worship dance is done to the song by Laura Rhinehart called, "Completely" and may be found by doing a Google search for her web site. It is on The Soaking Room CD.The praise dance is done to the song by Jasmine called, "Please You." But may be adapted to any of your favorite upbeat praise songs.