I am excited to be teaming up with Pastor Lynn and 20+ other dance leaders for this beautiful conference.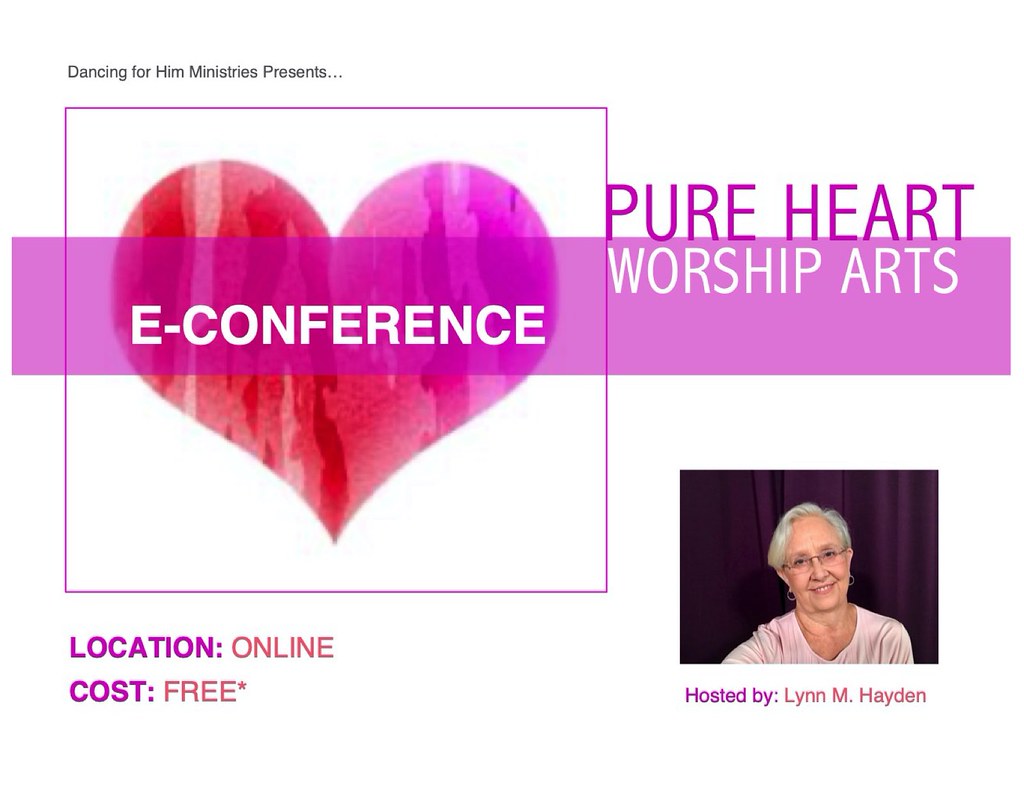 Do you want to learn more about ministering to the Lord (through the arts), with a Pure Heart?
Would you like to be better equipped as a praise dancer to minister His word through movement?
Would you like some incredible, creative, contemporary movement ideas?
Would you like to learn flag moves and expressions?
How about Christian urban dance?
Would you like some practical ideas, steps, techniques, and learn about dying silk?
Would you like to know about starting a community dance team?
How about a decision making process for opening and running a dance school, and so much more?
Then mark your calendars and get ready for an amazing, powerful 3 jam packed full days of information and instruction that will catapult you on your way to new levels in praise and worship dancing!
Join me for my session where you will learn how to incorporate veils into your private worship and modern dance movements. You will deepen your devotional experience and to add beauty and depth to your dancing. We'll begin this session with a simple movement sequence you can use before you get out of bed, connecting your heart with the Lord and your body to your heart. Then we'll walk through the elements of a modern dance workout, learning how you can add veils to each element. You will love the beauty they add and experience the Lord's touch as you move. Finally, we'll end with a ministry activation where you will experience transformation as the Lord speaks intimately to you.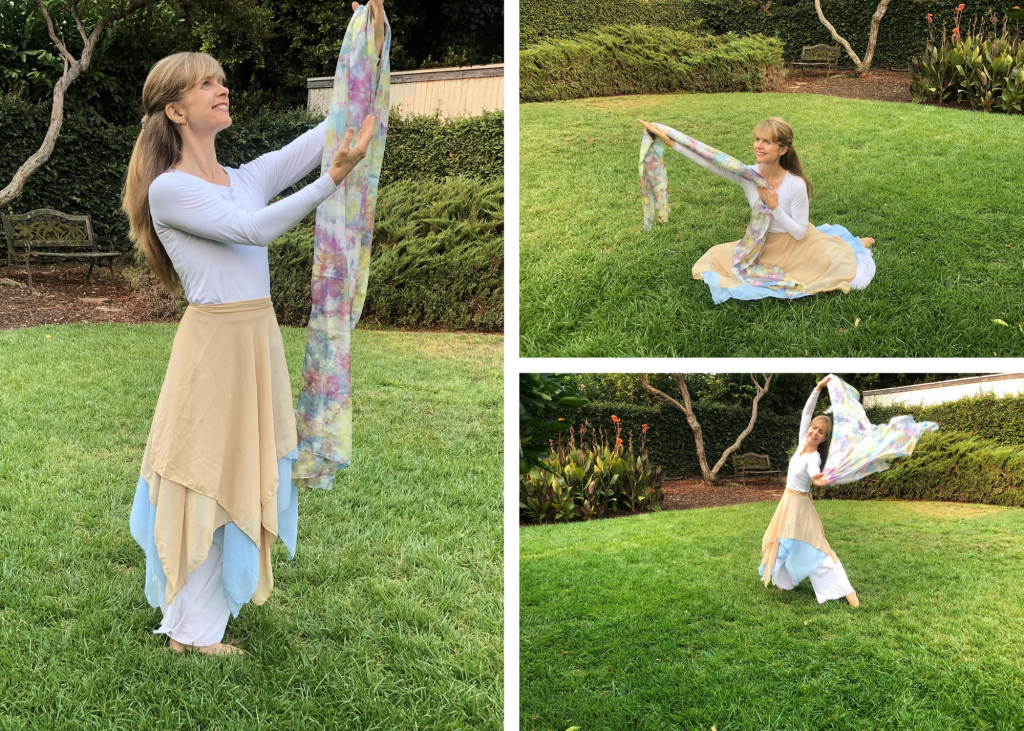 More about the anytime pass:
Would you like to take your time so you can soak in the teaching from each and every session?
Would you like to watch the workshops later, on your own timetable?
Would you like the option to rewatch the sessions after the conference?
Would you like to gain from the bonuses that I'm offering?
Would you like to take advantage of the discounted price for the anytime pass by purchasing before the conference?
If so, go ahead and purchase the anytime pass with the link on this page, and you will also receive these gifts from me: (You must use my link to gain the bonuses I'm offering.)
Worship Dance Ministries Bonuses with the anytime pass*:
Receive access to my newest videos, Devotions in Motion Two – the beta version – $25 value.
Receive the video Offering our Bodies – Holy and Pleasing video teaching about nutrition and wellness for praise dancers – $35 value
Worshipful Choreography for Modern Dance videos – Anointed choreographed dance for a Solo Dancer with modifications for a group to use. $47 value. This will be included with those who purchase the anytime pass by October 1.
Total value of bonuses: $117
*You must use one of my links from this page to receive the bonuses with the anytime pass.