I'm praying and planning for my next Pasadena workshop in May 2018:
Using prophetic worship veils in prayer, praise, and modern dance
Watch for details or email me if you can't wait for that.
Previous Workshops:



Unlocking Movement that Speaks
with Marlita Hill
#1 Unlocking the Text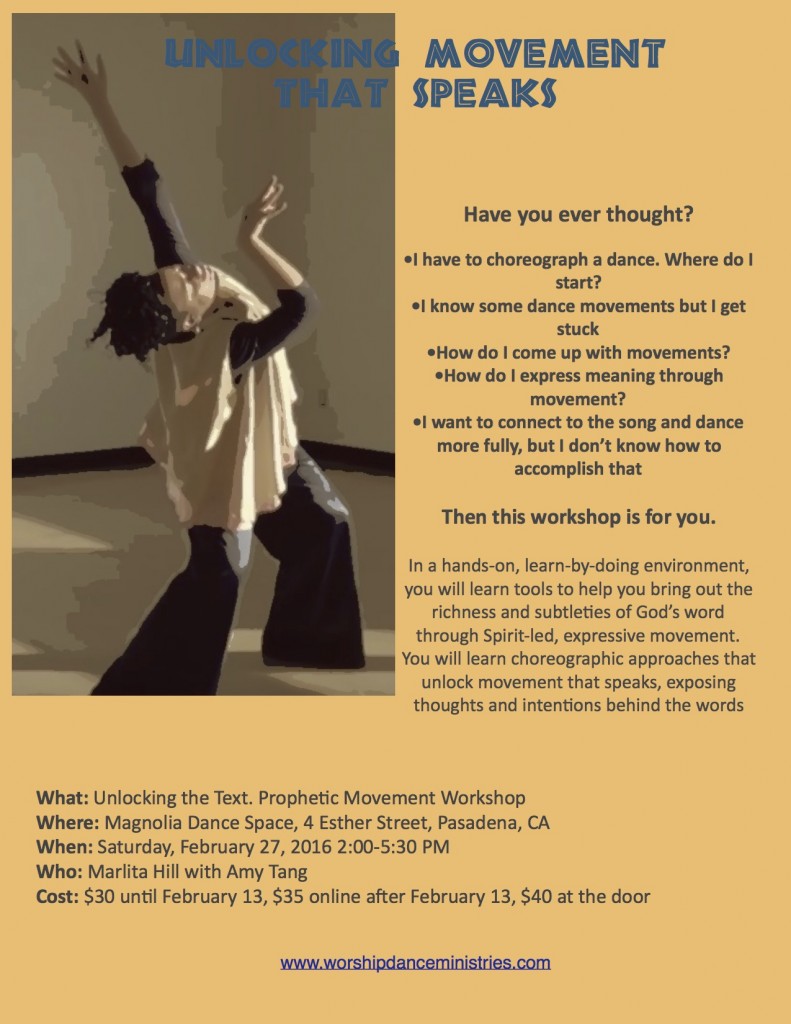 Led by Marlita Hill with Amy Tang
February 27, 2016
Unlocking the Text: In a hands-on, learn-by-doing environment, you will learn tools to help you bring out the richness and subtleties of God's word through Spirit-led, expressive movement. You will learn choreographic approaches that unlock movement that speaks, exposing thoughts and intentions behind the words being ministered.
This teaching is for you if you've ever thought the following:
•I have to choreograph a dance. Where do I start?
•I know some dance movements but I get stuck
•How do I come up with movements?
•How do I express meaning through movement?
•I want to connect to the song and dance more fully, but I don't know how to accomplish that
Recap of Workshop #1 Unlocking the Text
#2 Interceding through Movement – Dancing Your Prayers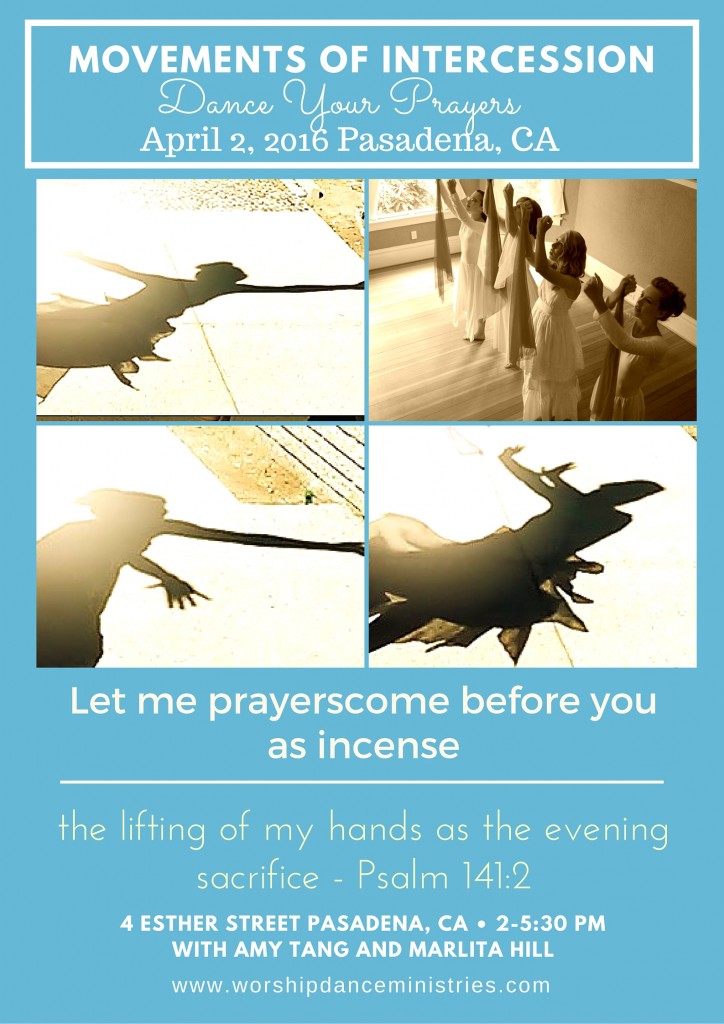 Led by Amy Tang with Marlita Hill


April 2, 2016
Interceding through Movement:
This teaching is for you, if you:
•Feel called to prayer and intercession
•Want to deepen your prayer life
•Want to build your movement vocabulary
•Need a breakthrough in your personal life
In this hands-on workshop, led by Amy Tang, we
•spent time enjoying the Lord through dance
•built a movement vocabulary for prayer and intercession
•gained tools to express the prayers in scripture through movement
•practiced hearing God's voice and translating what He says into movements that bring breakthrough
•learned to create movements that invite breakthrough
so that we can better pray more effectively for our loved ones, community, and world.
Recap of Workshop #2 Movements of Intercession – Dancing Your Prayers